Welcome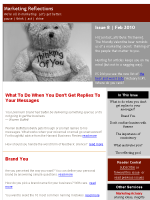 We're surrounded by risk — precisely what an actuary measures and manages. Successful entrepreneurs and wealthy families now have access to the same solid principles that large organizations employ worldwide.
Focus
Taxevity specializes in taming the financial risks of
living too long (longevity)
dying too soon (mortality)
paying too much tax (taxevity)
How? Often with the overlooked, misunderstood and under-used tax advantages of life insurance. (There are two other financial risks: losing income (disability) and losing health (morbidity). These are a lower focus).
What The Wealthy Do
Learn about proven strategies that wealthy Canadians use from these free resources
Market Better
We can all market better. Entrepreneurs must to survive and thrive. These free resources help
Explore
As you explore, feel free to contact Taxevity with questions, suggestions or to arrange a private consultation.
If you're an advisor, charity or association, would you like to partner with Taxevity to help your clients, donors or members? Terrific. Let's chat over Tea At Taxevity.
page revision: 34, last edited:
18 Jul 2014 01:58